Fitzmaurice turns his thoughts to Galway
June 24, 2018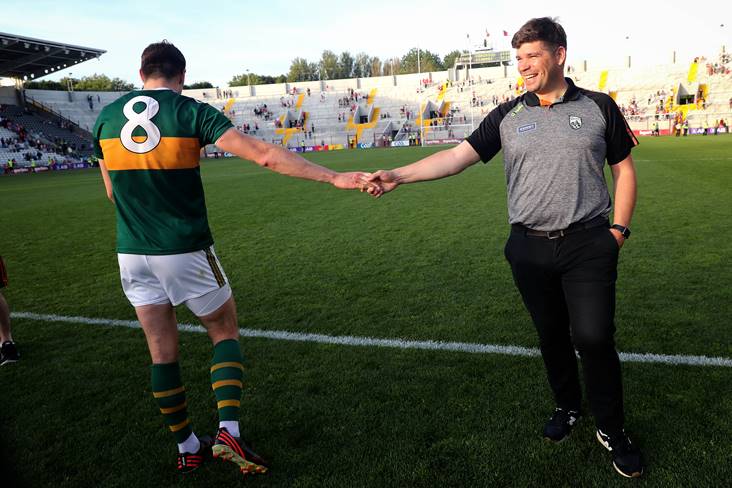 Kerry manager Eamonn Fitzmaurice shakes hands with David Moran.
©INPHO/Ryan Byrne.
Eamonn Fitzmaurice was already look ahead to Kerry's first game in the Super 8s against Galway after the Kingdom hammered Cork in Pairc Ui Chaoimh last night to win an 80th Munster SFC title.
"We're delighted to have won the game," the manager told RTÉ.
"We are delighted to be in the All-Ireland quarter-final series, the Super 8s. We have three weeks to look forward to a big game against Galway and that is where we want to be."
Kerry's margin of victory (17 points) was their biggest over Cork since 1938, but it wasn't something Fitzmaurice was focusing on.
"I don't think we think about those things. When you hear about records and that kind of things afterwards it's grand, in the lead-up you are very much focused on performance and what you need to bring to the game," he added.
Most Read Stories