Nash's "massive call"
November 01, 2016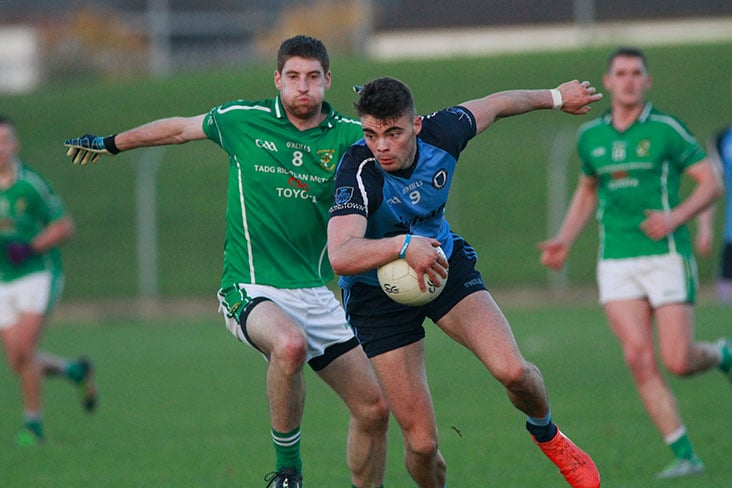 Simonstown's Conor Nash beats Conor Carey Donaghmore Ashbourne to the ball during the hoganstand.com Meath SFC final at Pairc Tailteann.
Conor Nash admits he'd love to have played senior for Meath - and may still do so one day.
The talented teenage midfielder helped inspire Simonstown Gaels to their breakthrough Meath SFC success on Sunday but will depart Ireland on November 15th to embark on an AFL career with Hawthorn, much to the obvious disppointment of both Meath GAA and Leinster rugby.
"It was a massive call for me. It was probably back in February that I was offered the deal by Hawthorn. I went out and then came back and was given a lot of time to make a decision," he told The Irish Examiner.
"Rugby was a massive opportunity for me and if I'd stayed, I would be playing rugby, hopefully with Leinster up in UCD. The rugby boys, the Leinster lads, they were very sound and said, 'look, if you do come back then you're certainly not off the books'.
"Playing senior for Meath would certainly have been something I'd have liked to give a crack to. It can't happen now. It might happen in a couple of years, we'll see how things pan out.
"It's going to be a new experience, an opportunity to test myself. I think with the support network and the opportunities at Hawthorn, if I get stuck into training I know in my own head that I'll be fine and that I'll succeed."
Most Read Stories