Poacher looks to 'bigger picture'
March 13, 2019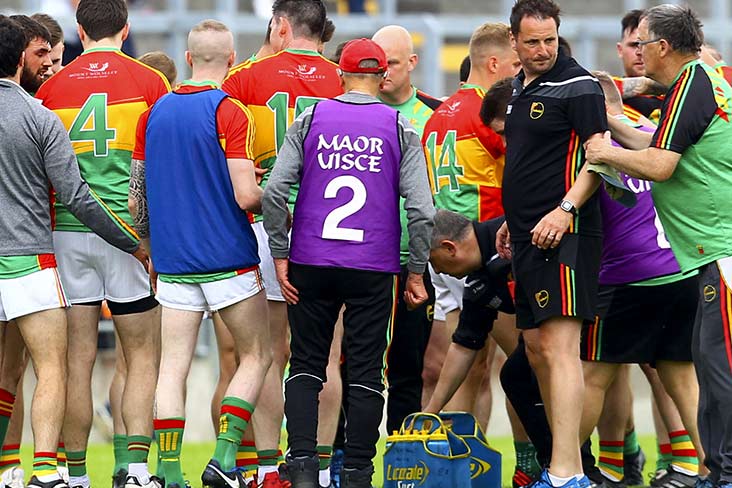 Carlow coach Steven Poacher
Carlow coach Stephen Poacher is adamant that the side story of him facing his native county Down in Saturday's FL3 clash will not distract from the main task in hand.
That is picking up two points and remaining in the hunt for promotion as Carlow look to stay in the race and avoid being dragged into a relegation battle.
Poacher has received a lot of credit for his work with Carlow and much has been made of the fact that he will face his native county this weekend.
However, when speaking to the Carlow Nationalist, he insisted that all his focus was on preparing Carlow for the win.
"To be fair this is not a personal thing between me and Down," said Poacher. "This is a massive game for both counties. If Down get two points they are back in Division Two.
"If Carlow get two points they are back in with a chance of promotion on the last day. That is the reality.
"If Carlow don't win the game, they are looking over their shoulders at relegation and if Down don't win that is a dent on their chances of promotion."
Most Read Stories