Kavanagh hails character in side
March 13, 2019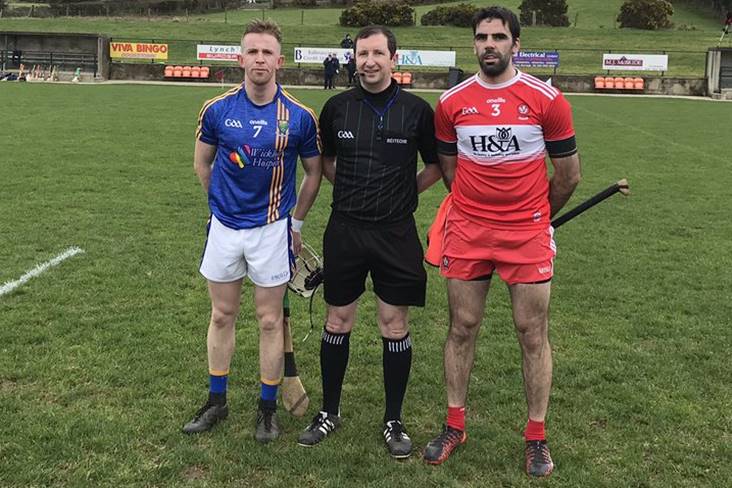 Referee Colum Cunning with Wicklow captain Warren Kavanagh and Derry captain Sean Cassidy before the Allianz HL Division 2B round 5 clash at Ballinascreen. Pic via Official Wicklow GAA (@wicklowgaa) on Twitter.
Wicklow captain Warren Kavanagh believes that this year's group of players have a great bond in the county jersey.
Speaking to the Wicklow People following their dramatic win over Derry in the NHL2B final at Inniskeen last Sunday, Kavanagh stated that the current crop are willing to work hard for one another and that is what got them over the line.
"We stood our ground, each to their own and we battled and that was it. There's a bit of battling there that we didn't have before," said Kavanagh.
"Lads are willing to go into tackles three and four at a time and they're bursting their gut for one another.
"It's the closest I've ever been with a county team. It's as if you're going up to training with your club. It's great to win together as well because when you win together, you'll get on better with the lads."
Most Read Stories