McCorry says santion was too severe
November 09, 2018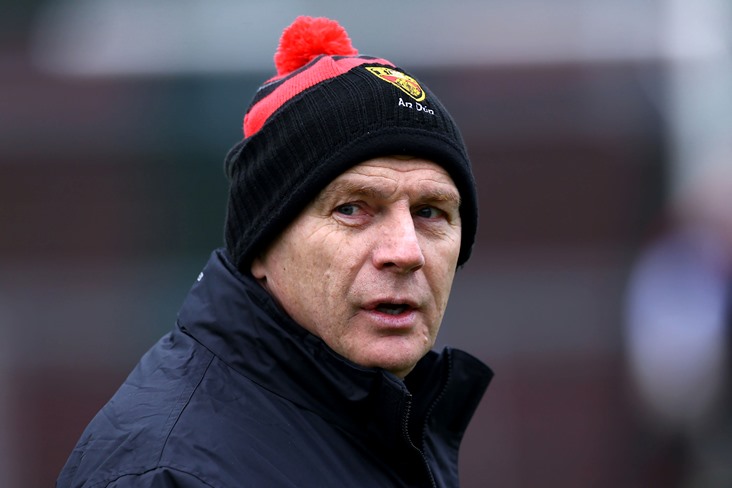 Jim McCorry during his reign with Down
Jim McCorry believes the GAA went too far by stripping the Armagh footballers of home advantage for one of their games in next year's Allianz League after they were found guilty of breaching rules on training camps.
As part of its move to make April a 'club only' month, the GAA tightened its rules on inter-county activity between the end of the Allianz League and the start of the championship. The Armagh footballers and Wexford hurlers both travelled to Portugal for training camps, while the Waterford hurlers and Laois footballers held training camps in Ireland during April, and have been hit with the sanction as a result.
"If the authorities are deciding to penalise teams for that, it's very disappointing," the Orchard County assistant manager told the Irish News.
"We co-operated fully with the April rule, released our players for all the club games - we're not a county that would fly in the face of procedure and policy within the GAA.
"I don't think anybody needs to make a big statement or flex muscle to say we're taking home advantage away. The best thing to do would be to draw a line under it this time, issue everybody with a warning, let's move on and in future make sure that you comply with the timescales that are there."
All four counties are expected to appeal the sanction to the Central Hearings Committee.
Make sure to join the hoganstand.com match tracker on Sunday afternoon for live updates from the provincial club senior football and hurling championships.
Most Read Stories