Objection forces redraw for Tipp SHC
October 11, 2018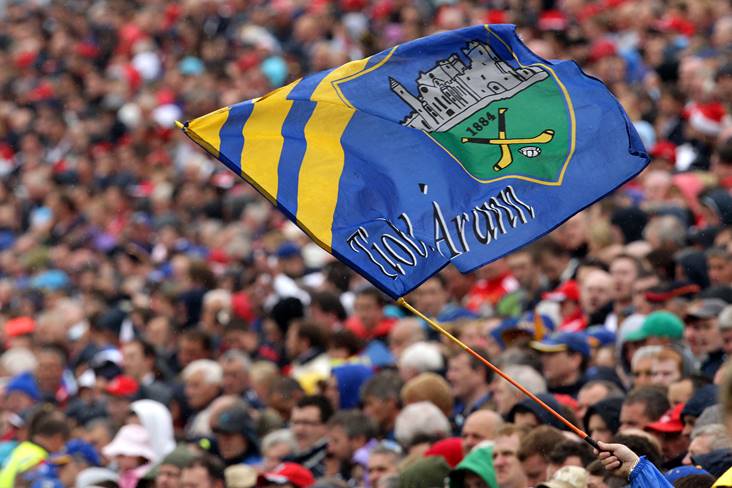 A view of a Tipperary flag.
©INPHO/Cathal Noonan.
The Tipperary senior hurling championship came under some scrutiny this week after a redraw was needed to decided the pairings for the relegation play-off.
When the draw was made for the relegation play-offs in Roinn I of the Tipp SHC, Carrick Swans were to face Mullinahone, while Portroe were to take on Killenaule.
However, at last February's County Board meeting, it was decided that the bottom team in Roinn I would face the bottom team in group four, while the teams in bottom place of groups 3 and 4 would also meet.
This point was raised at the most recent county board meeting and the draw had to be done again with the fixtures this time being Killenaule v. Carrick Swans in Monroe (12pm) on Sunday, October 14th, while the meeting of Portroe and Mullinahone has yet to be scheduled.
The loser of both these games will be relegated to Roinn II for the 2019 campaign.
There are fifteen county finals taking place this weekend with ten of those in football. Join our match tracker on Sunday afternoon for live updates from around the county grounds.
Most Read Stories