Down duo throw their hat in the ring
July 25, 2018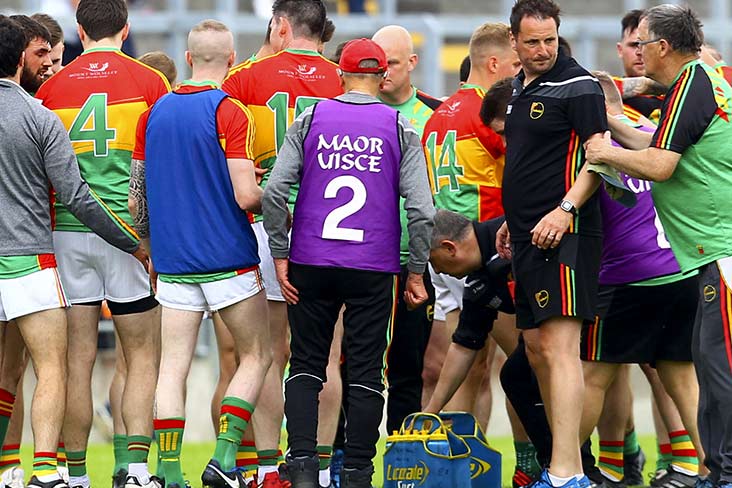 Carlow coach Steven Poacher
Shane Mulholland and Steven Poacher are combining forces in a bid to take over the Down senior football team.
According to the Irish News, the pair have expressed an interest in replacing Eamonn Burns in the Mourne County hot-seat.
Former Down footballer Mulholland served two years as the county's minor manager and was in charge of the Rostrevor team that claimed Intermediate honours last year.
Poacher, meanwhile, is one of the most high-profile coaches in gaelic football and has been second-in-command to Turlough O'Brien in Carlow for the last two years.
He is also manager of the Ballyholland Harps senior team and a past Down U-21 manager.
A five-man committee has been set up tasked with the job of appointing a senior football manager and is made up of county chairman Sean Rooney, vice-chairman Jack Devanney, Gerry Dougherty, Liam Doyle and Danny Hughes.
Most Read Stories