Feile joy for Syrian siblings
April 16, 2018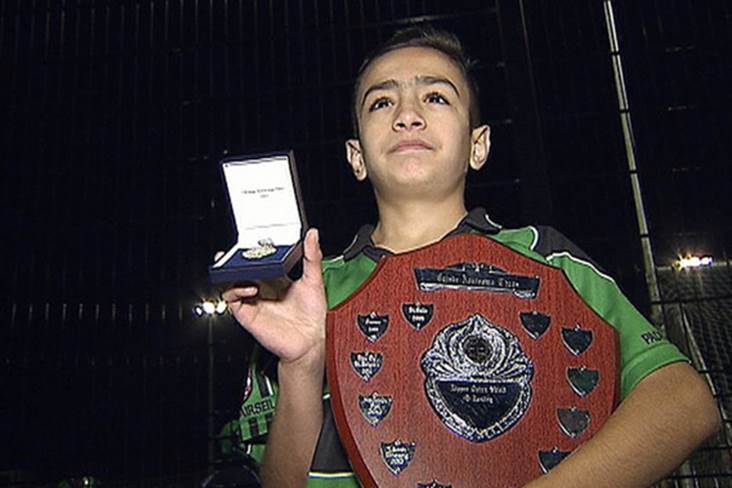 Patrick Sarsfields star Ahmed Soda with his medal and the Antrim U12 hurling title in 2016.
Two members of a Syrian family who arrived in Belfast from warn-torn Aleppo just over two years ago won Feile Peil na nOg titles yesterday.
Amhed Soda made the news when he won an Antrim U12 hurling title with Patrick Sarsfields in 2016, and he now has a Feile Peil na nOg medal in his possession. His sister Renad also won a Feile Peil na nOg title with the West Belfast club's U14 girls team and both will now represent Sarsfields and Antrim at the national finals which are being jointly hosted by Down, Louth and Meath on the weekend of Friday, June 29 to Sunday, July 1.
Most Read Stories