Video: Storm Eleanor fails to stop hurlers!
January 03, 2018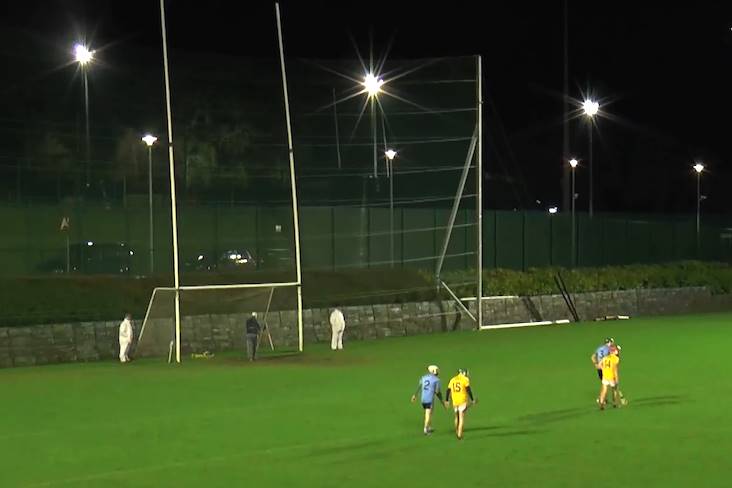 Antrim and Ulster University players brave the windy weather conditions at the Dub Arena.
©Jerome Quinn Media.
'I thought the posts were going to come down!' - Ulster University manager Ollie Bellew at tonight's Bank of Ireland Conor McGurk Cup hurling Tournament game in Belfast. 
Storm Eleanor failed to stop two games from being completed at the Dub Arena - Antrim beating Ulster University by 1-18 to 2-7 and Queens beating Down by 2-11 to 1-3. 
Down and Ulster University hurler Daithi Sands said he hadn't played in worse conditions before, while Queens manager Neal Peden praised all of the players for getting through the games.
Video by Mark Quinn and Jerome Quinn Media. 
Most Read Stories