GAA stars plead with Taoiseach over "offensive and unacceptable" Brexit
December 12, 2017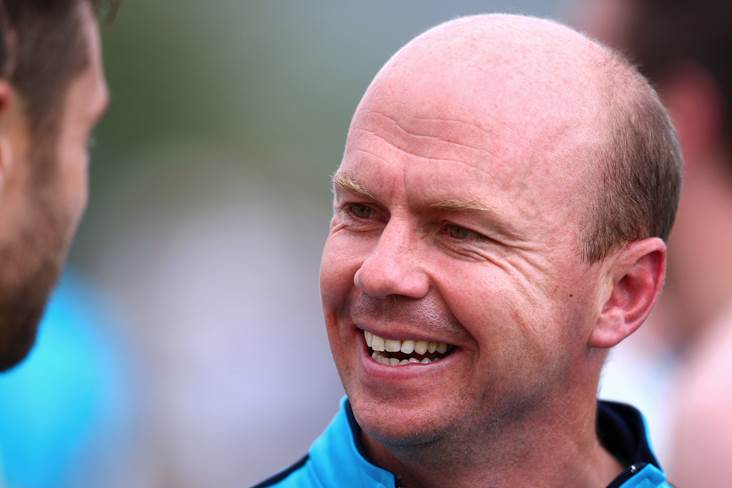 Peter Canavan.
©INPHO/Ken Sutton.
A number of GAA personalities are amongst 200 Northern Ireland people who have signed an open letter to An Taoiseach Leo Varadkar expressing their Brexit fears.
Names from the worlds of sport, Health & Education, the arts, business, community work, the legal sector and the media attached their names to the letter written by "Irish citizens living in the north of Ireland to express our frustration and growing concern over the deepening nature of the ongoing political crises in the north".
Labelling Britain's exit from the EU as "offensive and unacceptable", they call on the Taoiseach to show his commitment to stand for equality and protect the rights of all citizens in the north of Ireland.
Tyrone legend Peter Canavan, Derry's Tony Scullion and Paddy Bradley, Down's Ross Carr and Danny Hughes, Armagh's Enda McNulty and Joe Kernan and Antrim's Neil McManus and Terence McNaughton are amongst the Gaels who signed the letter, alongside Republic of Ireland soccer star James McClean and boxer Michael Conlon.
"The impending reality of Brexit now threatens to reinforce partition on this island and revisit a sense of abandonment as experienced by our parents and grandparents," they write. "The fact that a majority of voters in the north of Ireland voted to remain within the EU must not be ignored.
"Against the stated will of a majority of voters in the north, and notwithstanding recent announcements, Brexit pushes us all into unchartered territory, with huge uncertainty for business and the economy, and continuing doubts about what this will mean in reality for Irish and European citizens living in this region.
"We, our children and grandchildren should not be forced out of the EU against our democratic will. All of this is offensive and unacceptable to us and many others."
Most Read Stories